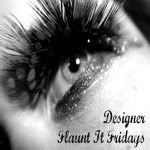 I have been keeping a secret for the past week. Myself and 10 other wonderful crafters are part of a brand new design team on a brand new challenge blog!!! Just click the button here in this post and hurry on over to the new site!
It is going to be so exciting. There will be a challenge every Friday starting on December 3rd and we are also having a grand opening give away too!!!
To be entered for our give away of a Peachy Keen Stamp Set, all you have to do is go become a follower of the new site, leave a comment, and also post one of our buttons on your own blog to help spread the word! So easy!
The purpose of the new blog is to encourage you to use your Cricut Cartridges and Flaunt it!!! It's going to be a blast!
Also check out the amazing blogs of the rest of the entire Design Team!!!
Here is the list:
Sandra Co-Founder
http://365daysofcricut.blogspot.com/
Janis Co-Founder
http://pausedreamenjoy.blogspot.com/
Theresa
http://www.thescrapbookingqueen.com/
Amanda
http://www.myscrappinobsession.com/
Christina
http://cardcreationsbyc.blogspot.com/
Stephanie
http://www.alwayscrafting.com/
Jess
http://myscrapdiary-jess.blogspot.com/
Ruthie
http://septemberninth.blogspot.com/
Dorcas
http://4craftyangels.blogspot.com/
Laurel
http://www.blog.littlepeaceofmyheart.com/
Raven
http://love4stamps.blogspot.com/